Fackelmann Brands

| History, Tradition & Expertise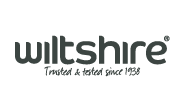 Trusted & tested since 1938, Wiltshire is an iconic Australian brand. Well established in kitchenware, we have been synonymous with quality, reliability and value for money for 80 years. Wiltshire now offers a comprehensive range of bakeware, baking accessories, barbecue tools, chopping boards, cookware, cutlery, knives, salt and pepper dispensers, scissors, kitchen tools and gadgets, to suit every household, and all made to the same high standards that characterise the Wiltshire brand.
In 1930, Stanley Rogers, a young charismatic entrepreneur, made his first mark by opening a small knives retail store in the heart of Melbourne. Personalised quality control, combined with the best available materials and bespoke designs became the signature of the Stanley Rogers brand. Over many generations, Stanley Rogers not only gained recognition as a leading manufacturer of stainless steel cutlery, but also as a specialist for premium dining and kitchenware products. Today, Stanley Rogers retains the highest quality and craftsmanship, while our designers are committed to honouring Stanley's timeless style.

Established in 1996, Furi knives are designed by leading Australian engineers and international chefs. Manufacturing with precision and quality are at the forefront of Furi. We started with the revolutionary wedge-shaped handle. Perfect weight, seamless finish and perfectly polished. This involves heat, precision and years of training. We use only high grade Japanese stainless steel to ground our blades into shape and polish for a super smooth surface. An artisan approach to the perfect beveled edge by sharpening and honing means the blade is ready for 'straight out of the box' sharpness. Dedication, quality and passion make a knife designed to last.

Headquartered in Germany since 1919, Fackelmann is the world's leading manufacturer of kitchen tools, gadgets & European bakeware. We are recognized for our diverse product range and trusted for our German quality standards. Our smart kitchen and household aids with optimum availability and high level of innovation creates modern, functional kitchen utensil ranges in various designs. For us, quality, safety and compliance always come first.
Home Living is a range of impulse products sold mainly through grocery outlets. These small value products range a number of key categories from kitchen essentials to kids stickers and often will have just what you never knew you needed.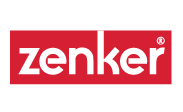 Founded more than 130 years ago in Germany, quality and tradition make Zenker one of the most famous German manufacturer of baking tins. We have 14 series available in different levels of pricing and suitable for every occasion. Diverse range of pans and smart baking accessories round off the Zenker assortment. While we never compromise on quality, we are always on the latest trends of bakeware.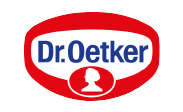 Trust, sustainability and credibility are extremely important factors in the Dr. Oetker family business. Established over 100 years ago in Germany, the business has developed with these values at its core and now enjoys a reputation as one of the most trusted food brands internationally. Dr. Oetker devolved the production and sale of its baking trays and kitchen tools to Zenker as part of a licensing agreement with a national and international focus.